WATER DAMAGE
We have a very high success rate when it comes to water damaged mobile devices. We take apart the mobile device and thoroughly deep clean all water damaged components. The process can take some time as we want to ensure the job is done properly.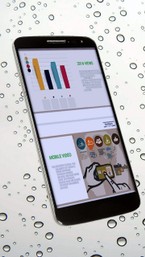 However to get the best results we recommend doing the following a quick as possible:
Quickly remove the battery. (If that's not possible don't panic).

Do not attempt to switch the equipment on.

Do not connect your charger.

Contact us as soon as possible to arrange for it to be picked up or when you will be dropping the equipment off.
If you get your equipment to us quickly enough the chances of success are high. Don't take any chances, if the equipment is not responsive then don't waste time and money contact us.